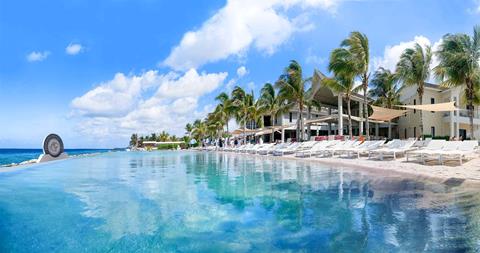 11 april, 2023 € 1410,-9 dagen
Bungalows & Villas Papagayo Beach Resort
11 april, 2023 € 1414,-8 dagen
Papagayo Beach Resort
€ 1430,-8 dagen
Papagayo Beach Resort
17 maart, 2023 € 1471,-9 dagen
Bungalows & Villas Papagayo Beach Resort
1 juli, 2023 € 1568,-8 dagen
Papagayo Beach Resort
Informatie over Papagayo Beach Resort
Ligging & omgeving
Strandliefhebbers zijn zeker aan het juiste adres bij Papagayo Beach Resort. Bij de naastgelegen Papagayo Beachclub vind je een zoutwater infinity-zwembad en een strand met ligstoelen en badhanddoeken. Als hotelgast mag je hier gratis gebruik van maken. Naast het hotel vind je een wellnesscentrum, waar je tegen betaling massages en schoonheidsbehandelingen kunt boeken.
Ga tijdens een vakantie in Papagayo Beach Resort zeker een keertje duiken; de onderwaterwereld is prachtig. Ook leuk; huur een auto of boek een excursie en ontdek het eiland. De hoofdstad Willemstad moet je gezien hebben en voor actievelingen is een klim naar de top van de Christoffelberg een must-do.
Kamers
De ca. 80 kamers van Papagayo Beach Hotel liggen verspreid over een hoofd- en meerdere bijgebouwen (ook wel annex genoemd). Ze zijn standaard voorzien van o.a. een telefoon, tv, airco, gratis WiFi, kluisje, strijkfaciliteiten, koelkastje, koffie- en theefaciliteiten, balkon of terras en een badkamer met douche, toilet en föhn. Tegen een toeslag zijn er kamers met boulevard-, lobby- of (zij)zeezicht te boeken bij Papagayo Beach Hotel.
LET OP: babybedjes zijn op aanvraag beschikbaar bij Papagayo Beach Resort. Geef jouw wens hiervoor tijdens of direct na boeking aan.
Vond je deze informatie handig?
Klik hier
om ons te steunen met een review op Google zodat ook anderen deze informatie nog makkelijker weten te vinden, super bedankt!😀
Meer accommodaties
Delen